Previous
Next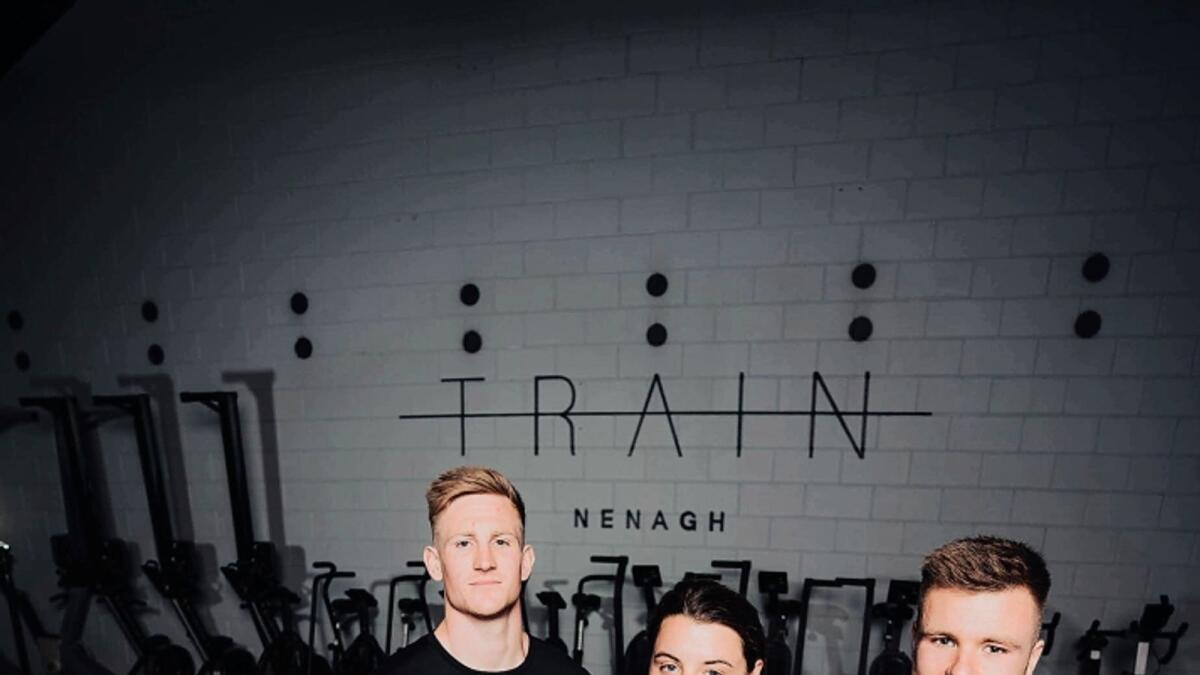 Whether you want to lose weight and get in shape, or you're out to maintain or improve your level of fitness, Nenagh's Train gym will set you on the right track.
Located in the former aluminium factory at Tyone, Train offers a rich and varied gym workout encompassing a wide range of techniques. The classes are exceptionally well structured and involve a constantly changing series of challenges. Indeed, much of the allure of Train is the sheer variety of workout and the anticipation for participants, who don't find out what's involved until they arrive into a class.
Train was established last year by Nenagh man Jack Cavanagh. With a background in strength and conditioning training, Jack was a part-time coach with the former CrossFit – later Complete Fitness Nenagh – gym at the aluminium factory.
Having taken on management of the gym himself, Jack rebranded as Train Nenagh (partly in reference to the nearby railway track) and spent several months revamping the gym and adding new and improved equipment. Train has been growing from strength to strength ever since, with Jack joined in coaching by John Healy and Megan O'Mara.
The three coaches are dedicated towards you getting the best out of your ability, while also endeavouring to get your technique right so as to avoid injury.
TRAINING OPTIONS
Train members can choose between three types of classes:
Train 60 is a 60-minute functional fitness class involving cardio, strength and basic gymnastics. These classes run three times a day on weekdays at 6.30am, 5.30pm and 6.30pm (9.30am instead of the earlier start on Tuesdays and Thursdays), and Saturdays and Sundays at 9am.
There are also twice-weekly Weightlifting Classes – one of which focuses on compound lifts (deadlift, back squat, bench press), the other involving instruction in Olympic lifting (such as the power clean, snatch or push jerk).
Members also have a daily Open Gym option, in which they can come in and use the equipment under supervision whenever they want.
Note also that the Train coaches facilitate private PT (personal training) sessions. These sessions often form the perfect introduction for anyone who wants to get a feel for what Train is all about without joining a class. Prospective new members are invited to get in touch with Jack to avail of a free trial class to see what it's like, with no obligation to join.
CLASS STRUCTURE
A typical Train class will start off with a series of warmup exercises before moving onto a middle section that could involve anything from strength building techniques using weights, to mobility training to core work.
Everything is geared towards the final section, a workout in which class participants are tasked with completing a series of challenges within a time cap.
The workouts change all the time. One day it might involve running 400m on the tarmac track outside before squating and hitting a spot on the wall with a ball 30 times, then completing 20 lunges with dumbbells in each hand, then jumping over a box 10 times, and repeating all that as many times as possible in 20 minutes. The next day's workout might require you to burn 30 calories on a rowing machine, lift dumbbells from the floor 10 times and then do 10 burpees within four minutes, repeated for five rounds.
Classes are capped at 16 participants, ensuring adequate space and safety to get through the workout. Everything is conducted in a friendly, convivial atmosphere that is neither intimidating nor judgemental. Again, the emphasis is on maximising the individual's ability and savouring the enjoyment of making progress.
ALL WELCOME
Train is open to males and females of all ages; current membership ranges from ages 15 to 65, but all age groups are catered for. Members come from many walks of life and the present cohort includes everything from married couples to fathers and sons to school students.
Many of the Trainers are team sports players who want to maintain their fitness levels through the off-season, as much of what happens in the classes is transferable to the pitch, be that in rugby, soccer, or hurling. With the emphasis on strength and conditioning, Train in Nenagh provides local sports clubs with the perfect opportunity to maintain player standards. Jack encourages any club management interested in organising training over the winter – or even to augment an existing regime – to get in touch with him.
A lot of people come to Train simply to improve mobility so as to enjoy a better quality of life. Most come to enjoy the rewarding experience of completing a Train class, and there are opportunities to enter regional and national competitions for those who want to bring take their progress to an even higher level.
CONTACT DETAILS