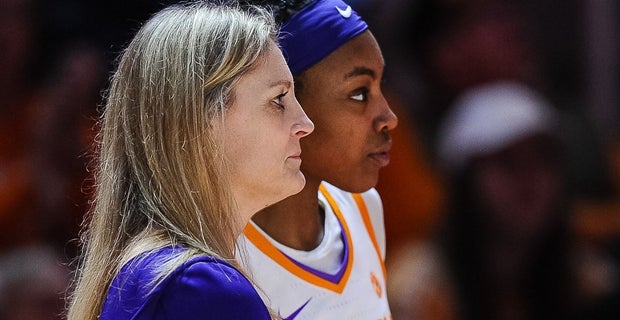 The Lady Vols will have plenty of competition when games start. The schedule has not been released yet, but several games already are known such as Texas, Stanford and UConn. Tennessee also will host Virginia Tech after going to Blacksburg last season, and Indiana is expected to come to Knoxville. The Lady Vols and Hoosiers played in 2020 when both teams had to fill cancellations on the schedule due to COVID-19, and interest was expressed in making the matchup a series.
Tennessee also will travel to the Bahamas for the 2022 Battle 4 Atlantis on Nov. 19-21 in a field that includes Gonzaga, Louisville, Marquette, Rutgers, South Dakota State, Texas and UCLA.
"The Atlantis tournament will be really good," Harper said. We don't know who we're playing yet, but obviously the field is super talented."
In the meantime, it's summertime and preparations for the upcoming season start now. The month of June is as full for Harper as spring was with the players back on campus, basketball camps and the ever-present duties of recruiting.
The transfer portal, as Tennessee showed, can change a roster in a few weeks. Coaching staffs must now create assorted recruiting paths based on who is expected to return – the extra pandemic year is still on the table for juniors and seniors – and who might enter the portal. During one of the caravan stops, Harper described the transfer portal as like being in whitewater rapids because it moves so fast.
NCAA laws don't allow coaches to discuss who their recruiting targets are to media, but they can talk about numbers.
"Honestly, I think it depends on who we sign," Harper said. "We'll say three, but that's fluid. That could change tomorrow. We could go to four. We're recruiting really good players, and we're being selective, and we'll see how this goes."
R??cky T??p is the M??ve?????? pic.twitter.com/yFF5Co9wJ0


— Joy (@CoachJoy2u) May 2, 2022
A big 2023 target for Tennessee is Aalyah Del Rosario, a 6-6 post from The Bronx, New York, who plays at Webb School in Bell Buckle, Tennessee, near Nashville. Others who appear to be on the Lady Vols' radar in 2023 include, in alphabetical order, Madison Booker, a 6-1 wing from Ridgeland, Mississippi; S'mya Nichols, a 6-0 wing from Overland Park, Kansas; Jada Harrison, a 5-8 guard from Martin, Tennessee; Kymora Johnson, a 5-7 guard from Charlottesville, Virginia; S'mya Nichols, a 6-0 wing from Overland Park, Kansas; Qadence Samuels, a 6-1 guard from Forestville, Maryland; Delaney Thomas, a 6-2 forward, from Charles Town, West Virginia; and Angelica Velez, a 5-7 guard from The Bronx, New York.
Another factor that affects recruiting in one class is the talent in the next one. Tennessee has its eyes on elite talent in the Class of 2024, including Jaloni Cambridge, a 5-6 point guard from Nashville who plays at Ensworth School and is ranked No. 2 overall in the class.
When Mickie DeMoss returned to Tennessee for a second time in 2010 to serve as an assistant coach for Summitt, she was asked about recruiting for the Lady Vols as compared to other stops she had made since leaving Knoxville. The always straightforward DeMoss said: "At Tennessee, you don't recruit. You select."
The Lady Vols had more players wanting to come to Tennessee this spring than scholarships available. After three seasons, Harper has the Lady Vols selecting players again.
In her only short answer of the interview, Harper said, "I think that's an accurate statement today."