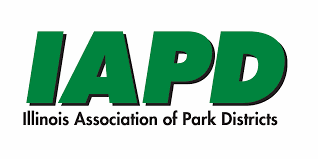 The nation's persistently tight labor market is causing some Illinois park districts, which include forest preserves and conservation and recreation areas, to rethink what they can offer this summer.
Some parks and forest preserves gearing up for an onslaught of summer visitors are struggling to attract the workers needed.
Bobbie Jo Hill, director of Public Relations and Membership Engagement at the Illinois Association of Park Districts, said some are experiencing challenges while others are fully staffed.
"The biggest months for outdoor recreation for them are July and August, so many of them may still be in the process of hiring employees to cover these upcoming busy months," she told The Center Square.
Parks and conservation areas are trying their best to entice workers to fill out an application, even offering free memberships to their fitness centers, golf clubs and water parks, said Hill.
"Some park districts have had some success in offering sign-on incentives or offering gift cards for their park districts to give to their employees," she said. "Some of them have provided employees with free or discounted memberships to their fitness centers, golf courses, water parks, which is attractive especially to that younger population."
And that younger population is the target demographic.
Research shows park districts draw nearly half of their employees from the under-25 population, notes Hill, and in order to draw in more prospective employees, districts have also held their own job fairs.
Thanks to these struggles, a summer visit to your local recreation area may not include all the usual activities.
Hill says parks are hoping for the best but preparing for the worst.
"They may plan for the worst-case scenario when it comes to operations for instance," she said. "They may plan to reduce operating hours or days of operations for some of their pools or water parks."
Putting safety first means altering operations if the personnel aren't there. But, she adds, parks still offer an array of recreation opportunities that don't require a heavy staff presence.
"Like playgrounds, trails, splash pads, pickleball and tennis courts, outdoor basketball courts — and several of our agencies even have outdoor fitness equipment built into their parks," she said. "So, there's just a lot of opportunity for people to still utilize their parks even if there are areas that have been compromised because of staff shortages."